Freshly repotted, blooming size, Zygopetalum Debbie De Mello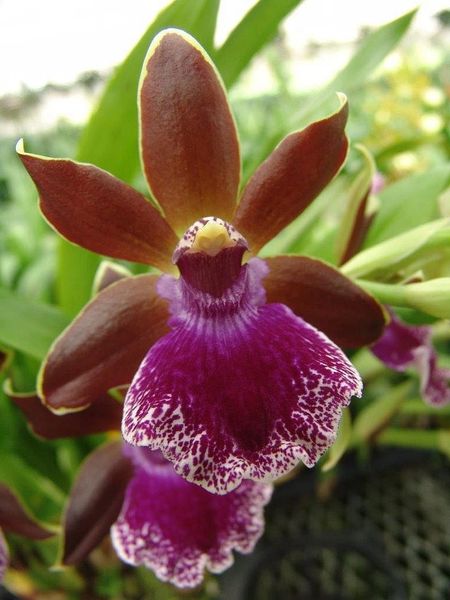 Freshly repotted, blooming size, Zygopetalum Debbie De Mello
Free Shipping

Easy to grow, instructions included

Will produce beautiful, fragrant flowers

Great windowsill plant

These are blooming size but NOT in flower now
This hybrid is relatively new, registered in 2010. The cross is producing some stunning flowers with mahogany petals and sepals outlined in yellow, and purple and white on the lip. The flowers will be nicely fragrant, too.
The breeding on this one is Zygo. Imagination x Z. Helen-Ku.
Pictured is one of the first bloomers. These are clones and all the flowers should look like those pictured.
These are 12 plus inches high measured from the bottom of the 3.5 inch pots.
We think they could throw up a spike at any time. 
These are easy to grow (good beginner orchid) -- provide moderate indirect light, keep from drying out completely, fertilize weakly (3-3-3) every three or four weeks. We include free growing instructions.
You can buy with confidence.
We guarantee customer satisfaction on delivery.