Vanda Pachara Delight FCC/JOGA orchid seedling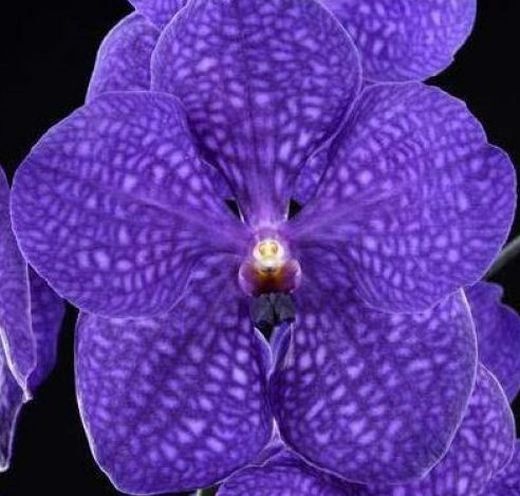 Vanda Pachara Delight FCC/JOGA orchid seedling
These should be very nice, if we do say so ourselves.
These are large mericlone seedlings of Vanda Pachara Delight 'Pachara' FCC/JOGA.
JOGA is the Japan Orchid Growers Association, their version of the AOS.
Vandas can bloom two or three times a year if they are happy campers.
Blooms can be 8 to 10 cm wide.
The breeding is V. Karulea x V. Gordon Dillon. 
This orchid is in a 3-inch hanging pot, with a well-developed root system. The leaves are 5 to 7 inches or so. You get a plant like the ones pictured. Expect first flowering in 12 to 18 months or so if properly grown.
Vandas are very tropical and they require almost daily watering, so please be aware. Not for window-sill growers. Vandas are native to rainforests, so in the wild they never lack for water. 
Comes with its own wire hanger. We include free growing instructions.
About Shipping
We ship USPS Priority Mail or UPS.
We  guarantee customer satisfaction on delivery.
If there's a problem, please contact us before leaving feedback.
We'll work it out with you, up to a full refund.
We may delay shipping if it's too cold where you are.
When you shop with The Orchid Gallery, you get:
The benefit of our 40 years experience with orchids.
Our customer satisfaction guarantee.
Our friendly customer service.
The chance to ask questions and get free advice.
A care sheet with almost every orchid, filled with growing tips.
A quality plant, packed by professionals.
A tracking number for every order.