Vanda Moung Thoung 'NN' Blooming Size, Shipping Included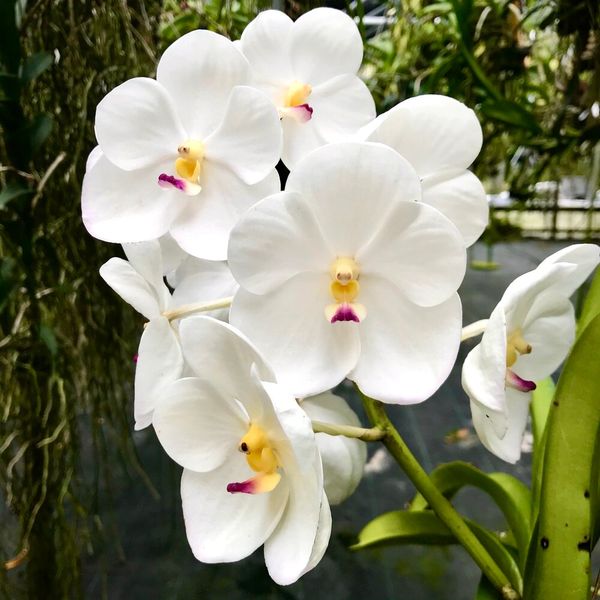 Vanda Moung Thoung 'NN' Blooming Size, Shipping Included
This is one of the most stunning white Vandas. These are blooming size plants with great roots that could put out a spike at anytime now. The flowers are large, 4+ inches across with a contrasting lip that adds just the right amount of flair. These are good growers and should bloom 2 or 3 times a year, spring, summer, fall. 
Vandas require almost daily watering, so please be aware. Not for window-sill growers. Vandas are native to rainforests, so in the wild they never lack for water. We include free growing instructions. Each plant comes with its own wire hanger.
We ship USPS or UPS usually within 1 or 2 business days.
Please note: If you live up north we may have to delay shipping because of cold temperatures.
We  guarantee customer satisfaction on delivery.
If there's a problem, please contact us.
We'll work it out with you.
When you shop with The Orchid Gallery, you get:
The benefit of our 40 years experience with orchids
Our customer satisfaction guarantee
Our friendly customer service
The chance to ask questions and get free advice
A care sheet with almost every orchid, filled with growing tips
A quality plant, packed by professionals
A tracking number for every order