Three blooming size Miltoniopsis orchids, grower's choice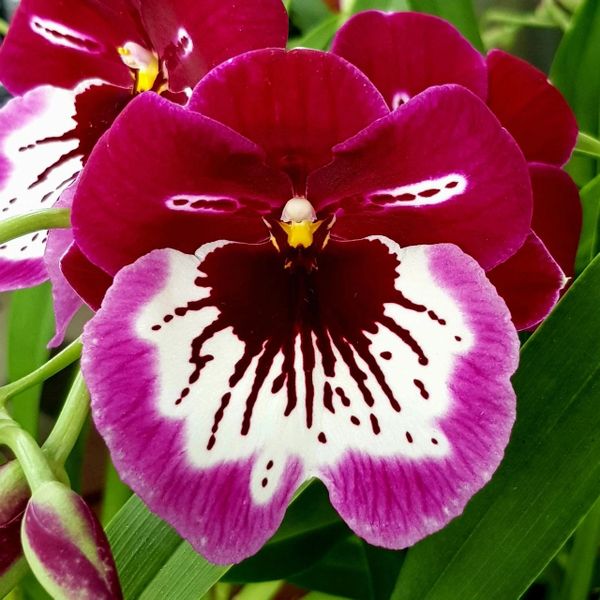 Three blooming size Miltoniopsis orchids, grower's choice
FREE SHIPPING

This is an offering for three blooming size miltoniopsis orchids.
We know they are blooming size because they have all bloomed at least once before. We are running out of room in our milt house, and we need to clear some bench space.
You will receive three full-size plants, but they will be our choice. All are hybrids, and some are unregistered crosses. But all the plants have the proper name tags. We guarantee no duplication.
They are all freshly repotted. They would be $40 apiece or more in flower at an orchid show.
These orchids are in 5-inch pots and they tend to be spring and fall bloomers. They are not in flower now.
They currently stand 12 to 15 inches high or more measured from the bottom of the pot. The pictures show the kinds of flowers you can expect to get. The last picture shows our miltoniopsis range.
Miltoniopsis orchids are cool growers. Often called "The Pansy Orchid," many of them have a wonderful fresh fragrance.
For home and hobby growers, we recommend them as a house plant. Just give them moderate indirect light, water thoroughly three times a week, fertilize weakly every two weeks. Provide a temperature range of 60 to 75 degrees or so. These do very well under lights. You can buy with confidence. We guarantee customer satisfaction upon delivery. We ship UPS or USPS.