The Plant Lady canvas tote bag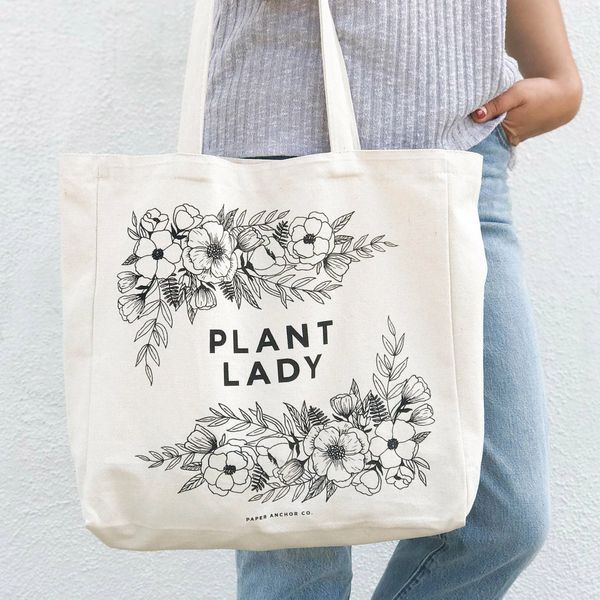 The Plant Lady canvas tote bag
Tired of bringing home your plants in a soggy paper bag or a used plastic grocery sack? This is what you need.
A 100 percent cotton tote bag that measures 15 in. x 4 in. x 14 in.
Has a flat-ish bottom so you can put plants in without fear of spilling them. Printed with a nice floral pattern and the words "Plant Lady," because, why hide your light under a bushel?  Made of substantial 12 oz. cotton canvas with sturdy straps for carrying.
Produced in the USA by our friends at Paper Anchor, a woman-owned business in San Diego, CA.
Ships free via Priority mail. Makes a great gift, too.
Of course, you can tote around other things, too. It's roomy enough for that puppyl!