Stunning Dendrobium Fire Wings orchid in bud, full pots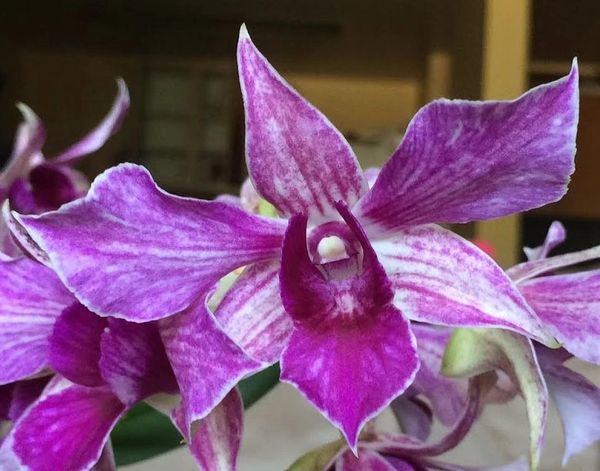 Stunning Dendrobium Fire Wings orchid in bud, full pots
FREE SHIPPING
Just in time for Valentine's Day come these fabulous dendrobium orchids, in pink and white, just lovely.
Multiple canes, multiple buds.
Full pots. Tall. They stand nearly two feet high.
The breeding is Den. Big Alex x Den. Silver Wings.
These are a seed cross, so there will be some variation in the flowers, but all should be beautiful.

It's a relatively new hybrid, first registered in 2011 by H & R in Hawaii. We will ship in the 3.5-inch grow pot, so if you want to make it a gift, just slip it into a ceramic pot on receipt.
We have free heat packs if it's cold where you are.

We include free growing instructions. Dens are easy to grow, so they make great beginner plants for folks who are new to orchids.

About Shipping
We ship USPS Priority Mail or First Class Mail
We  guarantee customer satisfaction on delivery.
We'll work it out with you, up to a full refund.
We may delay shipping if it's too cold where you are
When you shop with The Orchid Gallery, you get:
The benefit of our 40 years experience with orchids
Our customer satisfaction guarantee
Our friendly customer service
The chance to ask questions and get free advice
A care sheet with almost every orchid, filled with growing tips
A quality plant, packed by professionals
A tracking number for every order