Starter kit - 3 different oncidium orchid seedlings, 1 low price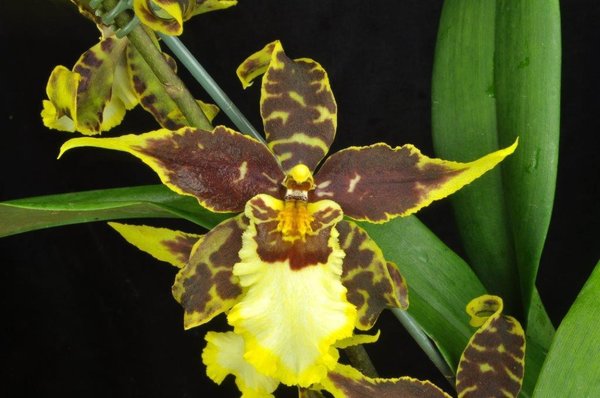 Starter kit - 3 different oncidium orchid seedlings, 1 low price
One chocolate orchid
One lavender orchid
One yellow and mahogany orchid
Super easy to grow, instructions included
Seedlings, NOT in flower now
OK, we need to clear some bench space, so here's a chance to jump-start your orchid collection and go beyond those supermarket plants.
You will get three different oncidium orchid seedlings:
* Onc. Sharry Baby 'Red Fantasy,' an orchid with flowers that smell a bit like chocolate
* Brassidium Pacific Paradox, makes bright yellow and mahogany flowers
* Miltassia Charles M Fitch 'Izumi' AM/AOS, makes stunning lavender flowers
These plants are in 3.5 inch pots and they stand 8 to 10 inches high or more measured from the bottom of the pot. They grow fast and they should bloom in season within 12 to 24 months or so. They're easy to grow, too. Medium light and water are best, fertilize weakly twice a month.
The pictures show the kind of flowers to expect, and some of the plants in our greenhouse. We include free growing instructions with every order.
We have lots of these and we'll pick out nice ones for you.
You can buy with confidence. We guarantee safe arrival.