Blooming size, Hard to find, Paph Iantha Stage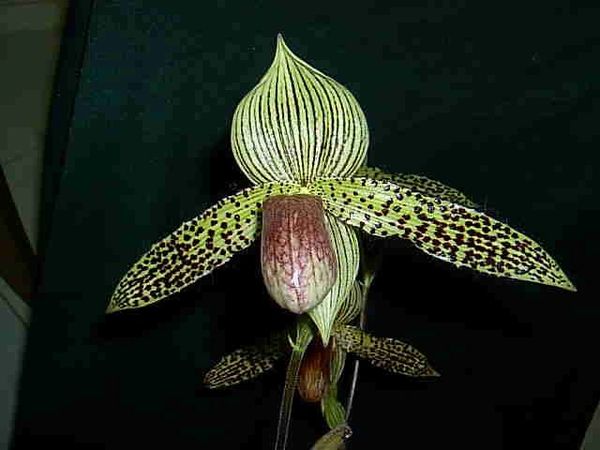 Blooming size, Hard to find, Paph Iantha Stage
Old line hybrids made with improved parents make some of the nicest flowers around. This is one of them. Paph. rothschildianum crossed with sukhakuli. These can have blooms 7 or 8 inchs wide with 2, 3 or sometimes more long-lasting flower on a spike. These are good growers and reliable bloomers. 
Cold weather shipping. For you folks who live in the frigid north. 
Even with heat packs and insulation it is impossible to safely ship if your daytime temps are below freezing and your night temps head even lower. W
e may delay shipping if it's too cold where you are, meaning daytime temperatures below freezing.
We ship Priority mail or UPS
We  guarantee customer satisfaction on delivery.
If there's a problem, please contact us before leaving feedback.
When you shop with the Orchid Gallery you get our 50 years of experience and the chance to ask questions of experienced growers.
You get quality plants a tracking number with every order.