Sharry Baby, the Chocolate Orchid, large, not spiking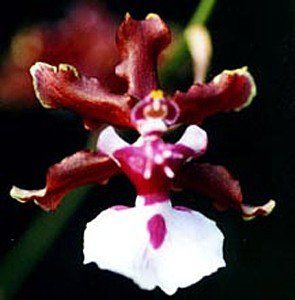 Sharry Baby, the Chocolate Orchid, large, not spiking
Free Shipping

Easy to grow, instructions included

Will produce beautiful blooms

Flowers smell like chocolate


Large plant, previously bloomed, NOT in flower now
This is it. Yum! Sharry Baby is THE classic chocolate orchid, the one that exudes Eau de Godiva and can fill a small room with the fragrance of a freshly opened box of chocolates.

And the great thing about these orchids is that they grow so quickly and easily that just about everyone can be successful raising them. AND they bloom several times a year once they reach blooming size.

This particular version of Sharry Baby is called 'Sweet Fragrance' and the flowers are burgundy / maroon and white with a white lip. They arch gracefully on a long stem.

This orchid is previously flowered, actively growing in a 3.5 inch square pot. Freshly repotted. We think it's likely to flower within 12 to 16  months if properly grown.

We have a number of these and we'll pick out a nice one for you. These are easy to grow. Medium light and water are best, fertilize weakly twice a month.