Rlc. Rungnapha Fancy makes amazing red and yellow flowers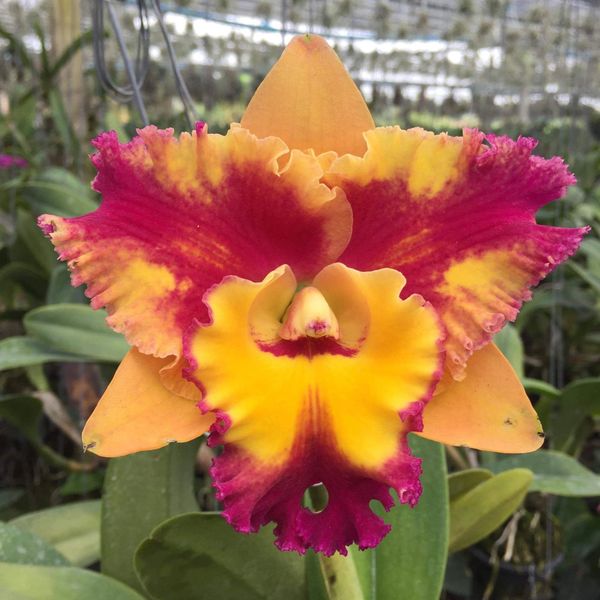 Rlc. Rungnapha Fancy makes amazing red and yellow flowers
These are Near Blooming Size splash-petal cattleyas, and when they flower they will likely blow your mind, with rich, vivid colors of orange - yellow and red or luminous rose.
The breeding is Rhyncholaeliocattleya Yen Twentyfour Carat x Cattleya Mari's Song. This one is relatively new, first registered in 2006. It's a good example of the best that the new breeding can produce. These are mericlones, so the flowers should look like the one pictured.

These are freshly repotted in 4-inch pots, so you won't need to worry about that chore for a year or more. Flowers are about 4.5 inches wide.

About Shipping
We ship USPS Priority Mail or First Class Mail
We  guarantee customer satisfaction on delivery.
If there's a problem, please contact us before leaving feedback.
We'll work it out with you, up to a full refund.
When you shop with The Orchid Gallery, you get:
The benefit of our 40 years experience with orchids
Our customer satisfaction guarantee
Our friendly customer service
The chance to ask questions and get free advice
A care sheet with almost every orchid, filled with growing tips
A quality plant, packed by professionals
A tracking number for every order