Rlc. Pauwela Polka Dots orchid near blooming size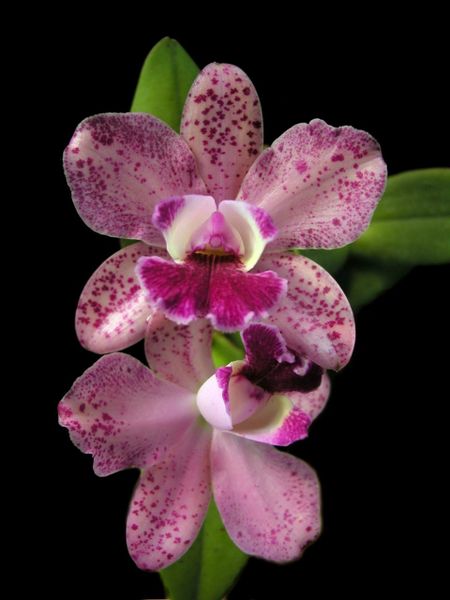 Rlc. Pauwela Polka Dots orchid near blooming size
Yep, Polka Dots. Too cool.
Near blooming size in 3.5 inch pots.
The breeding is Rhyncholaeliocattleya Penny's Spot x Cattleya Penny Kuroda.
Did we say polka dots? Ummm, yes.
These are easy to grow and we always include instructions. Good beginner plant, can take a little abuse.
We have a bunch of these and we always ship the largest. Maybe 18 months from first flowering if grown properly.

You know you want one.

FYI, we may delay shipping if it's really cold where you are. We do have heat packs, but they don't work well below 28 degrees.

About Shipping
We ship USPS Priority Mail or First Class Mail
We  guarantee customer satisfaction on delivery.
If there's a problem, please contact us before leaving feedback.
We'll work it out with you, up to a full refund.
When you shop with The Orchid Gallery, you get:
The benefit of our 40 years experience with orchids
Our customer satisfaction guarantee
Our friendly customer service
The chance to ask questions and get free advice
A care sheet with almost every orchid, filled with growing tips
A quality plant, packed by professionals
A tracking number for every order