Rare, Coelogyne merrillii Division, shipping included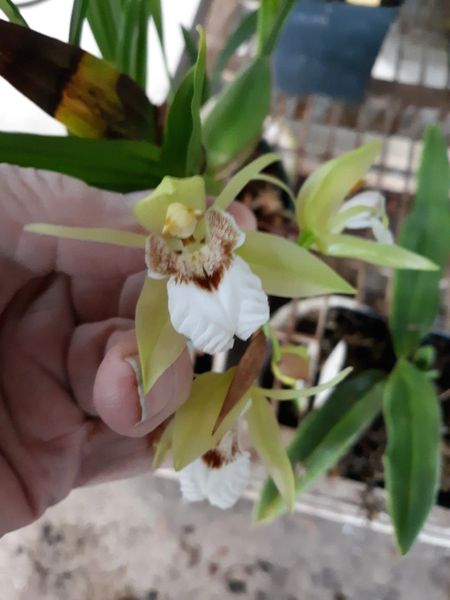 Rare, Coelogyne merrillii Division, shipping included
Coe. merrillii is a fairly rare species from the Philippines. This one is a division of one of the plants I keep in my private collection. It has green petals and sepals and a white lip with a burgundy marking at the upper end. The flowers are  2 inches or a bit more across and the inflorescences usually produce 4+ flowers. It is an intermediate grower, preferring temps between 60 and 80. They like bright light but not a lot of direct sun and they don't want to dry completely. And they are nicely fragrant and long lasting. I have 2 divisions to offer and they are both in 6 inch pots with new growth.  
We ship USPS or UPS usually within 1 or 2 business days.
We  guarantee customer satisfaction on delivery.
If there's a problem, please contact us.
We want you happy and successful.
When you shop with The Orchid Gallery, you get:
The benefit of our 50 years experience with orchids
Our customer satisfaction guarantee.
The chance to ask questions and get free advice.
Our friendly customer service. A care sheet with almost every orchid, filled with growing tips.
A quality plant, packed by professionals.
A tracking number for every order.