Rare, Blooming Size, Peristeria elata, The Dove Orchid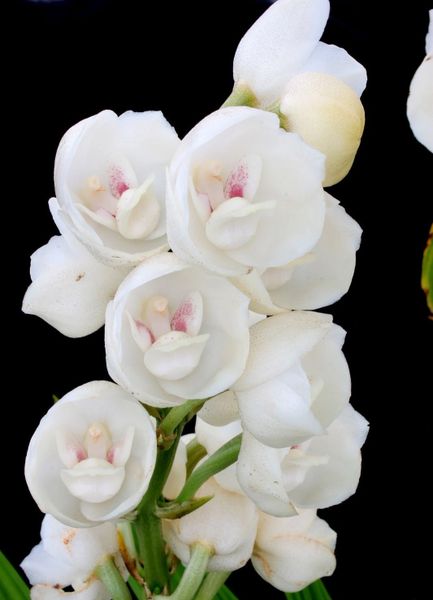 Rare, Blooming Size, Peristeria elata, The Dove Orchid
These are called the dove orchid or the Holy Ghost orchid. They have tall sprays of waxy, white, fragrant flowers on tall stems. These plant should bloom late this coming winter. They all have new growth and are freshly repotted in sphagnums moss. They like warm temps and lots of water during their growing season. They are semi-deciduous and have a short resting period in the late fall and early winter before they set their bloom spikes. Reduce watering during this time. They may lose their leaves then, but don't worry that's natural. resume full watering when you see the spikes or new growth start. These are marvelous additions to any collection. But be warned they can get large, 3 feet tall or so.
We ship USPS or UPS usually within 1 or 2 business days.
But please note if you live in cold country we may have to delay shipping if it is too cold.
We  guarantee customer satisfaction on delivery.
If there's a problem, please contact us.
We want you happy and successful.
When you shop with The Orchid Gallery, you get:
The benefit of our 50 years experience with orchids
Our customer satisfaction guarantee.
The chance to ask questions and get free advice.
Our friendly customer service. A care sheet with almost every orchid, filled with growing tips.
A quality plant, packed by professionals.
A tracking number for every order.