Potinara (Cattleya) Chief Sweet Orange AM/AOS orchid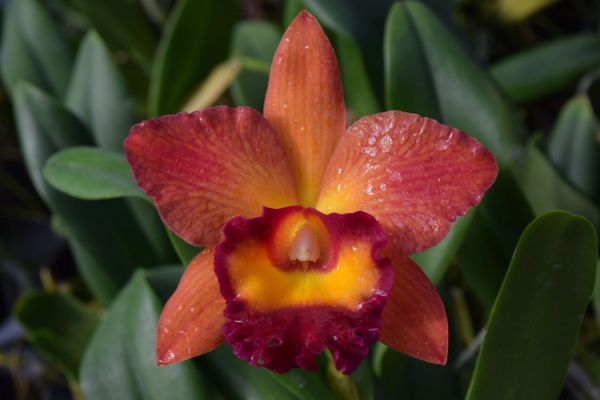 Potinara (Cattleya) Chief Sweet Orange AM/AOS orchid
Blooming size
Easy to grow, instructions included
NOT in flower now, expect blooms in 12 to 14 months or so
Will produce stunning orangey flowers
Great windowsill plant
This one makes lovely, large flowers, three to four inches across or so.  R
eally pretty. And fragrant.
The parents are  Ctt. Tutankamen x Rlc. Chyong Guu Chaffinch, if you're into that sort of breeding thing. As for us, we just like the flowers.
These are blooming size, in 4-inch pots. We have a bunch of these and we'll pick out a nice one for you. We always ship the largest. We think you will see flowers within 12 months or so. These are mericlones of the award winner.
Cattleyas like these are easy to grow, and very rewarding.  Good plants for beginners as they can take a little abuse. We include free growing instructions. You pretty much can't go wrong.  
We ship USPS Priority Mail 
We  guarantee customer satisfaction on delivery.
If there's a problem, please contact us before leaving feedback.
We'll work it out with you, up to a full refund.
When you shop with The Orchid Gallery, you get:
The benefit of our 40 years experience with orchids
Our customer satisfaction guarantee
Our friendly customer service
The chance to ask questions and get free advice