Phrag. Ecuagenera Gigi (kovachii X caudatum) Near Blooming Size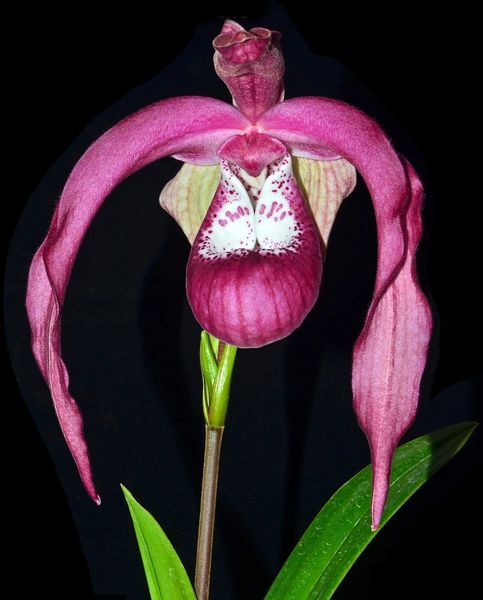 Phrag. Ecuagenera Gigi (kovachii X caudatum) Near Blooming Size
These are beautiful plants with leaf spans of 10 or 12 inches in 4 inch pots. They should bloom within a year to eighteen months if they are happy. Grow them in intermediate conditions, with bright indirect light. Don't ever let them dry out. Drown them every couple of days. They do not like water with high salt or dissolved solids content. fertilize sparingly. Expect some interesting variations with this hybrid. 
We ship USPS or UPS usually within 1 or 2 business days.
We  guarantee customer satisfaction on delivery.
If there's a problem, please contact us.
We want you happy and successful.
When you shop with The Orchid Gallery, you get:
The benefit of our 50 years experience with orchids
Our customer satisfaction guarantee.
The chance to ask questions and get free advice.
Our friendly customer service. A care sheet with almost every orchid, filled with growing tips.
A quality plant, packed by professionals.
A tracking number for every order.