Paph Vanda M. Pearman blooming size 3.5 inch pot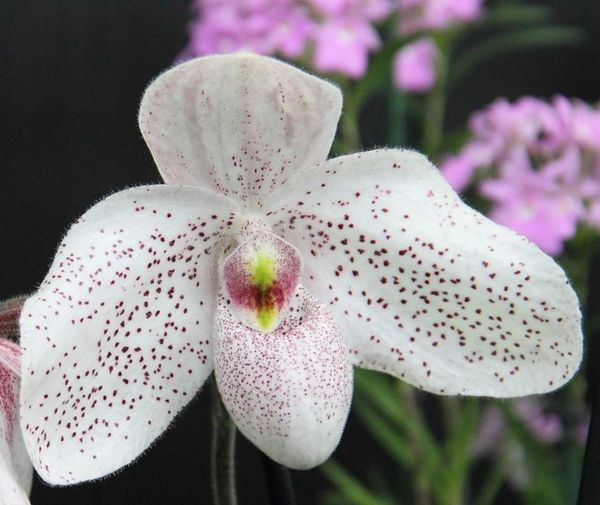 Paph Vanda M. Pearman blooming size 3.5 inch pot
FREE  shipping
NOT in flower now.
Paph Vanda M. Pearman is a classic primary hybrid, crossing Paphiopedilum bellatulum with Paphiopedilum delenatii.
The result is a stunning flower that combines the spots of bellatulum with the luminosity of delenatii.
One of our faves, and not one we can keep in stock for long, as they are very popular. It's an oldie but a goodie, first registered in 1939.
The judges had this to say about one fairly recent award winner: "1 inflorescence, 2 flowers. Dorsal sepal pale pink with fine burgundy spots at base; petals white, peppered with burgundy; pouch white with very fine spots on the upper half; staminode bright burgundy; substance and texture good."
Ours are in 3.5 inch pots with one nice growth. We think they could bloom almost anytime now.

About Shipping
We ship USPS Priority Mail or First Class Mail
We  guarantee customer satisfaction on delivery.
You get:
A tracking number for every order
A quality plant, packed by professionals
A care sheet with almost every orchid, filled with growing tips
The chance to ask questions and get free advice
Our friendly customer service
Our customer satisfaction guarantee
The benefit of our 40 years experience with orchids