Paph. Conco-bellatulum X anitum seedling near, blooming size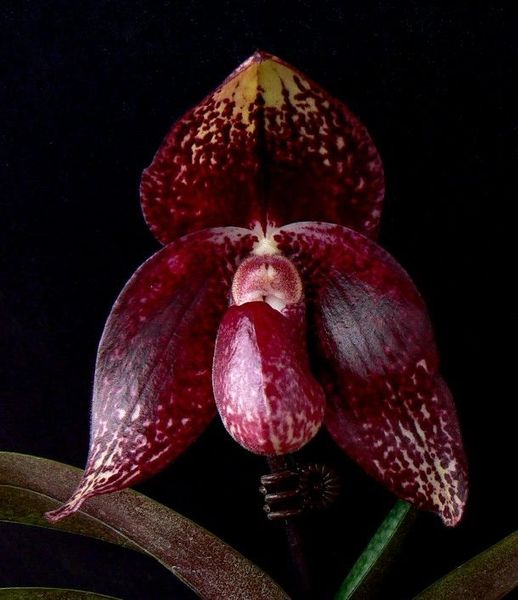 Paph. Conco-bellatulum X anitum seedling near, blooming size
Okay, this one is for you Paph. lovers who have a little of the gambler in your hearts. Some of these could be absolutely spectacular and some just pretty. I think they are about 18 to 24 months from blooming for the first time. The anitum pod parent along with bellatum adds a lot of red. How much? Your guess is as good as mine. Grow them warm with bright indirect light and when you water soak them and then let them almost dry. Never let them dry completely. A dilute balanced fertilizer every 2 to 3 weeks is good. I am keeping some of these because I think they are going to be that good.  I'm looking for awards. I could be wrong. But you know with this breeding you pay your money and take your chances.
We ship USPS or UPS usually within 1 or 2 business days.
We  guarantee customer satisfaction on delivery.
If there's a problem, please contact us.
We want you happy and successful.
When you shop with The Orchid Gallery, you get:
The benefit of our 50 years experience with orchids
Our customer satisfaction guarantee.
The chance to ask questions and get free advice.
Our friendly customer service. A care sheet with almost every orchid, filled with growing tips.
A quality plant, packed by professionals.
A tracking number for every order.