Package of 6 small bears, in all the colors of the rainbow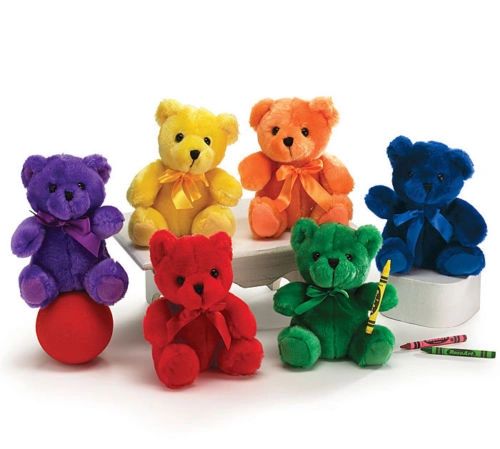 Package of 6 small bears, in all the colors of the rainbow
Adorable, and in all the colors of the rainbow.
Fill a young one's bed with these soft, plush bears.
You get all six -- blue, purple, yellow, green, red, orange, each with a matching ribbon.

Brand new, ready to be loved. Each bear is about six inches high.
We ship Priority Mail and we guarantee customer satisfaction on arrival.
At The Orchid Gallery, we're more than orchids. We're starting to sell lots of other stuff, too. Some quirky. Some not so much. But all kind of cool.