Sale ! Oncidium Twinkle 'Fantasy' orchid large seedling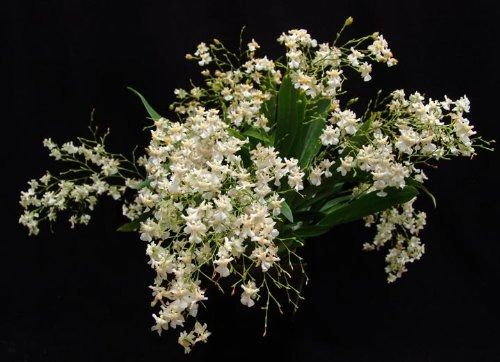 Sale ! Oncidium Twinkle 'Fantasy' orchid large seedling
This one is Oncidium Twinkle 'Fantasy,' kind of a miniature, great for windowsill growers.
These are  large seedlings. They grow very fast if properly cared for and we think you can expect flowers inside 12 months.

The breeding on Twinkle is Oncidium cheirophorum x Oncidium sotoanum. The flowers often have a light, floral fragrance. The flowers are small but just delightful. Mature plants can put out hundreds of flowers at once.
These are easy to grow -- in fact one of the easiest orchids around. Medium light and water are best, fertilize very weakly twice a month. Great for beginners.
You are buying one plant in a 3-inch pot, like the one in the second picture. Repot after the flowers fade away.

Provide bright indirect light and a temperature range of 60 to 85 degrees. Allow to get almost dry, but not quite, between waterings. Do not allow to dry out completely. Makes a great house plant.


You can buy with confidence. We guarantee customer satisfaction on arrival.