Oncidium Pacific Sunrise orchid in spike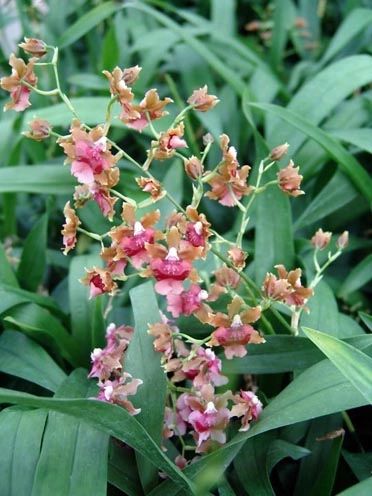 Oncidium Pacific Sunrise orchid in spike
Will produce lovely flowers

Easy to grow, instructions included

Good plant for beginners
Great windowsill plant
In spike now, expect flowers in 3 to 4 weeks
This one is Oncidium Pacific Sunrise 'Hakalau,' in spike now in a 3-inch pot.

The breeding is Oncidium Hawaiian Sunset x Oncidium sotoanum.

We have a bunch of these and we'll pick out a nice one for you.

These are noted for having lots and lots of small flowers.
We will ship in the pot. These are relatively new, first registered in 2002.
Hakalau is a small unincorporated community located along the Hamakua coast about 15 miles north of Hilo on the Big Island of Hawaii.
Medium light and water are best, fertilize weakly twice a month.

We include free growing instructions. Repot after the flowers come and go.
We  ship USPS Priority Mail.
We guarantee  customer satisfaction on delivery.
If there's a problem, please contact us before leaving feedback.
We'll work it out, up to and including a full refund.
When you shop with The Orchid Gallery, you get:
The benefit of our 40 years experience with orchids
Our customer satisfaction guarantee
Our friendly customer service
The chance to ask questions and get free advice
A care sheet with almost every orchid, filled with growing tips
A quality plant, packed by professionals
A tracking number for every order