Oncidium Little Panda, blooming size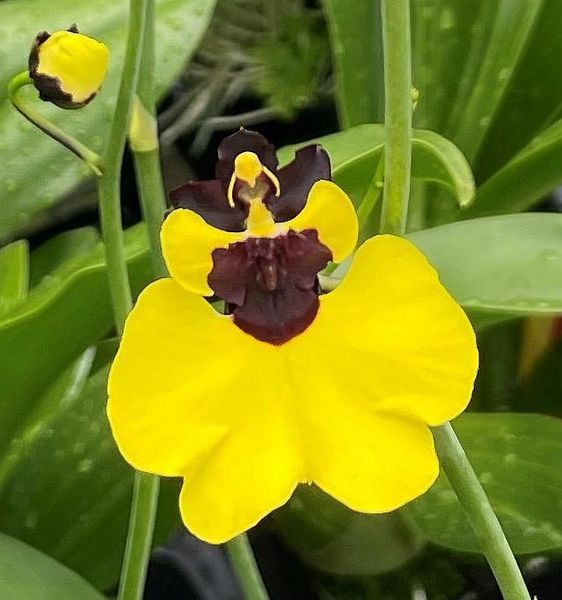 Oncidium Little Panda, blooming size
This one is another new cross, and a delightful one at that.

The plants bloom when quite small and the flowers are a bright yellow with a dark maroon / brown spot in the center. Wonderful!

Something of a miniature, Onc. Little Panda is a cross between Onc. varicosum and Gomesa Moon Shadow, if you're into that nomenclature thing. Whatever.
These are blooming size, and we know that because some have bloomed already. We have a bunch of these in 2-inch pots and we'll pick out a nice one for you.
About Shipping

We ship USPS Priority Mail  or UPS
We  guarantee customer satisfaction on delivery.
If there's a problem, please contact us before leaving feedback.
We'll work it out with you, up to a full refund.
We may delay shipping if it's too cold where you are
When you shop with The Orchid Gallery, you get:
The benefit of our 40 years experience with orchids
Our customer satisfaction guarantee
Our friendly customer service
The chance to ask questions and get free advice
A care sheet with almost every orchid, filled with growing tips
A quality plant, packed by professionals
A tracking number for every order