Oncidium Jiuhbao Gold NN Dancing Lady orchid in spike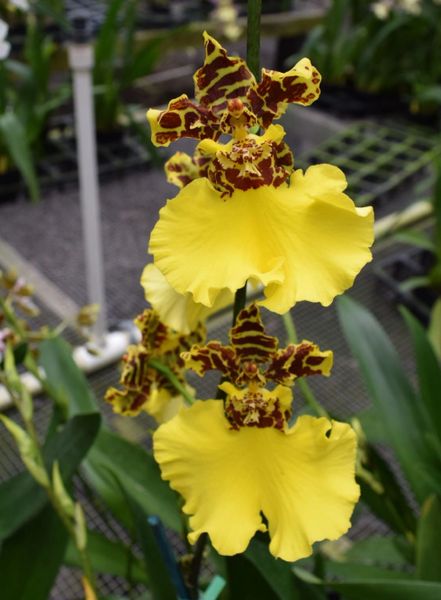 Oncidium Jiuhbao Gold NN Dancing Lady orchid in spike
Free Shipping

Easy to grow, instructions include

d

Great windowsill plant

In spike now

This one is similar to the famous Onc. Sweet Sugar, the Dancing Lady orchid, and produces somewhat larger flowers with that amazing yellow, along with the mahogany.

The breeding is Oncidesa Shonan x Oncidesa Kaizumic Delight, and technically it's an Oncidesa. But you can safely ignore all that orchid-speak and just enjoy the flowers when they bloom.

These came to us in spike, but in desperate need of repotting. So, be advised.

These can have 20 or more flowers on a single spike. Branching is common.

We have a bunch of these and we'll pick out a nice one for you. Medium light and water are best, fertilize weakly twice a month.


About Shipping
We ship USPS Priority Mail or First Class Mail
We  guarantee customer satisfaction on delivery.
If there's a problem, please contact us before leaving feedback.
We'll work it out with you, up to a full refund.
When you shop with The Orchid Gallery, you get:
The benefit of our 40 years experience with orchids
Our customer satisfaction guarantee
Our friendly customer service
The chance to ask questions and get free advice
A care sheet with almost every orchid, filled with growing tips
A quality plant, packed by professionals
A tracking number for every order