Miltoniopsis Boulivot pansy orchid seedling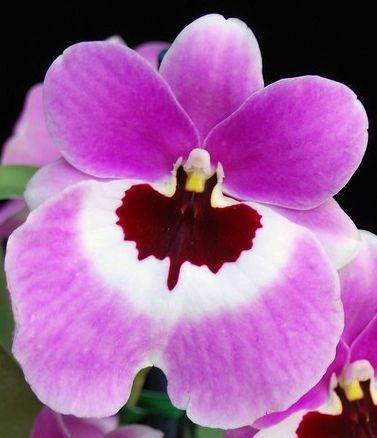 Miltoniopsis Boulivot pansy orchid seedling
Seedling, NOT in flower now

If you like pink orchids, this milt is one of the nicest around. Miltoniopsis Boulivot 'THX 1138' is Mps. Maufant x Mps. Grouville. The flowers range from bright pink to slightly darker, with touches of dark red in the middle, surrounded by white. The flowers are just stunningly beautiful.  

These are clones of the THX1138 cultivar, so the flowers should all look like the ones pictured.

These orchids are nicely started seedlings, 5 to 6 inches high. We will ship as plugs, right out of the grow tray, freshly repotted in 3-inch pots. You can expect them to flower in 24 to 30 months.

Proper name tags are included. Miltoniopsis orchids are cool growers. Often called "The Pansy Orchid," many of them have a wonderful fresh fragrance.

For home and hobby growers, we recommend them as a house plant. Just give them moderate indirect light, water thoroughly three times a week, fertilize weakly every two weeks. Provide a temperature range of 60 to 75 degrees or so. Good air movement helps. These do very well under lights. We include free growing instructions. You can buy with confidence. We guarantee customer satisfaction upon delivery.

We include free growing instructions.

We ship Priority Mail, anywhere in the U.S or its territories. We guarantee customer satisfaction on arrival.