Masdevallia Snow Cone, blooming size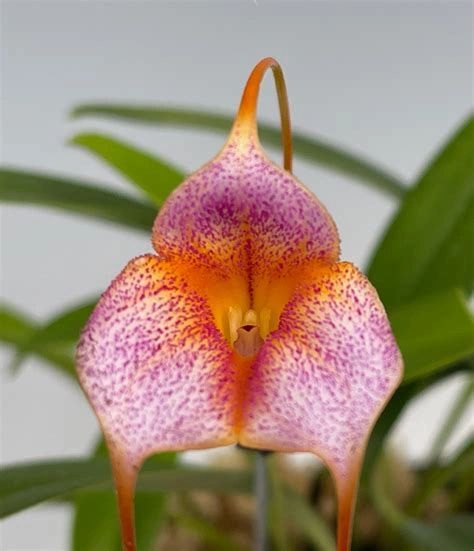 Masdevallia Snow Cone, blooming size
Masd. Snow Cone is truly wonderful. They produce good sized pastel, fuzzy flowers with tails on small plants. This is a hybrid between Masd. rex and gladulosa. Because they are grown from seed there may be minor variations in the flowers. They like reasonably cool temps. from 60 to 75 and need good humidity. We grow them under lights in an air conditioned part of the greenhouse. These are blooming size in 3 inch pots. 
We ship USPS or UPS, usually within 1 or 2 business days after receiving your order. But, Please be aware that if you live up north in cold country, we may have to delay shipping until your weather is suitable. When daytime temps are below freezing and the nights even colder, even heat packs and an insulate box aren't perfect.
We  guarantee customer satisfaction on delivery.
If there's a problem, please contact us.
We want you happy.
When you shop with The Orchid Gallery, you get:
The benefit of our 50 years experience with orchids
Our customer satisfaction guarantee.
Our friendly customer service.
The chance to ask questions and get free advice.
A care sheet with almost every orchid, filled with growing tips.
A quality plant, packed by professionals.
A tracking number for every order.