Magnetic Notepad for Your Fridge - Farmers Market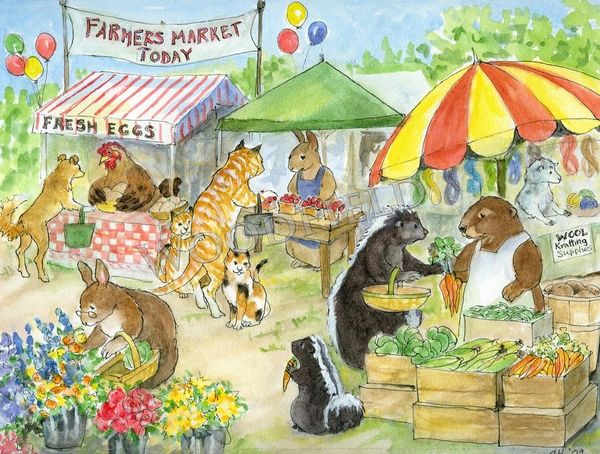 Magnetic Notepad for Your Fridge - Farmers Market
Put your shopping list on the fridge

50-page notepad

Magnetic, sticks to the door

Image of woodland animals at their farmer's market

Leave a note for someone
This notepad features an original watercolor by New Hampshire artist Cindy Hendrick. The print features a variety of woodland animals at their farmer's market.
The chipboard backer adheres to refrigerators and other metallic objects with two sturdy magnets.
The notepad features easy tear-off sheets with the image at the top and a unique border at the bottom. Perfect for jotting down the grocery list, or leaving a message for the kids or a spouse.
The watermark will not show on the image on the notepad. Measures 9" x 3.5" x .5"
Dare we say, got milk?