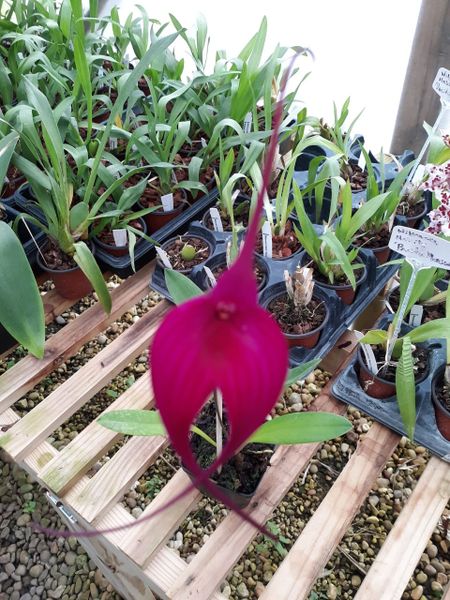 Masdevallia Machu Picchu
Masdevallia Machu Picchu is one of my all time favorite Mazies. These have been grown from seed and are nearing blooming size. There may be some variation in the flower as is typical from seed crosses, but all will be beautiful. Grow these in intermediate conditions with fairly high humidity. They are good candidates for growing under lights. They like a lot of water and should be fertilized every couple of week with a dilute balanced fertilizer.
We ship USPS or UPS usually within 1 or 2 business days.
We  guarantee customer satisfaction on delivery.
If there's a problem, please contact us.
We want you happy and successful.
When you shop with The Orchid Gallery, you get:
The benefit of our 50 years experience with orchids
Our customer satisfaction guarantee.
The chance to ask questions and get free advice.
Our friendly customer service. A care sheet with almost every orchid, filled with growing tips.
A quality plant, packed by professionals.
A tracking number for every order.