Lovely vini/contrast type (maudiae) ladyslipper orchid in bud now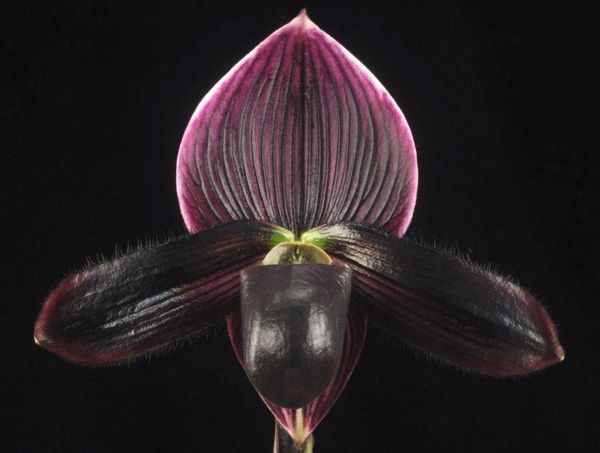 Lovely vini/contrast type (maudiae) ladyslipper orchid in bud now
Free Shipping

Easy to grow, instructions included

Will produce beautiful flowers

Great windowsill plant

In bud now

, expect a flower in 3 to 4 weeks or so
These orchid crosses are producing some beautiful maudiae ladyslipper flowers in vini, or dark wine, colors.

 You can expect there to be some variety in the flowers, as all are a seed cross, but all should be really pretty.
 These plants are in 4-inch pots, and they have a leaf span of 6 to 8 inches or so. They all have the proper plant tags. 
In bud now!
 We have a bunch of these and we'll pick out a nice one for you. Do NOT repot until the flowers have come and gone.
These are easy to grow (good beginner orchid) -- provide moderately low light, keep from drying out completely, fertilize weakly (3-3-3) every three or four weeks.
We include free growing instructions.
 If you're ready to go "beyond the phal," these are a good bet.
You can buy with confidence.
We guarantee customer satisfaction on delivery.

About Shipping
We ship USPS or UPS usually within 1 to 2 business days.
NOTE: We may delay shipping if it's too cold where you are.
We  guarantee customer satisfaction on delivery.
If there's a problem, please contact us.
We'll work it out with you.
When you shop with The Orchid Gallery, you get:
The benefit of our 40 years experience with orchids.
Our customer satisfaction guarantee.
Our friendly customer service.
The chance to ask questions and get free advice.
A care sheet with almost every orchid, filled with growing tips.
A quality plant, packed by professionals.
A tracking number for every order.