Lovely blue & white porcelain pot for seedlings - 3.25 inch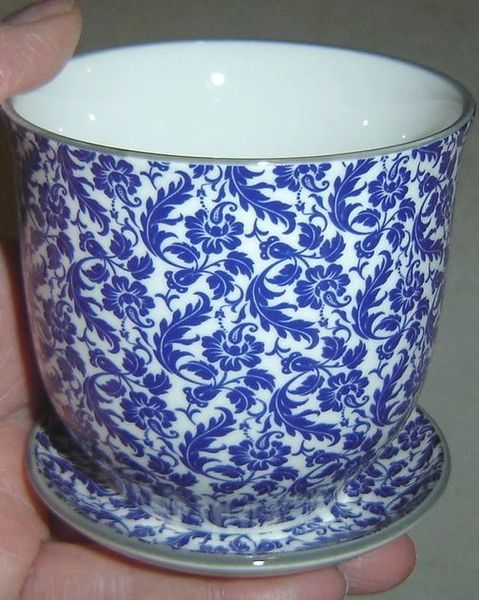 Lovely blue & white porcelain pot for seedlings - 3.25 inch
Starter pots for baby plants don't have to be ugly.
These pots are a lovely blue and white porcelain and each one comes with a bottom drain hole and its own detachable saucer to catch any drips.

The pots measure 3.25 by 3.25 inches. They feature a lovely, oriental-look leaf pattern.

We think they are ideal for all kinds of seedlings, and because they drain well they are great for baby orchids.
But truth be told you can grow almost anything in them.
As your plants grow, you can move up in size and re-use these for your newer babies.


About Shipping

We ship USPS Priority Mail
We  guarantee customer satisfaction on delivery.
If there's a problem, please contact us before leaving feedback.
We'll work it out with you, up to a full refund.
When you shop with The Orchid Gallery, you get:
Our customer satisfaction guarantee
Our friendly customer service
The chance to ask questions and get free advice
A tracking number for every order