Large Paph St. Swithin orchid seedling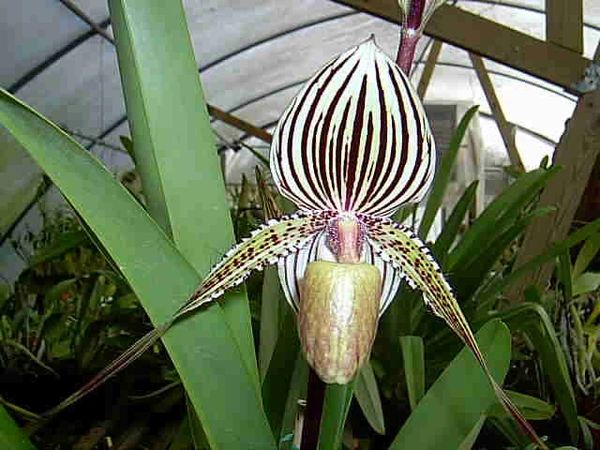 Large Paph St. Swithin orchid seedling
St. Swithin is one of the most stunning of all the primary paph hybrids, putting out large, colorful flowers on tall, elegant stems.
The breeding is Paph rothschildianum x Paph philippinense. They are easy growers and will often put out flowers on a single growth and a start.
This one is a seedling, with a 12 inch leaf span in a two-inch pot. These came to us in a large wholesale order and we don't know the particulars of the parents.
The first picture shows a nice St. Swithin flower in our greenhouse; the second shot is the plant you are purchasing.
Be patient and grow this one up -- you will likely win some blue ribbons. Our bigger, more mature plants are putting out multiple spikes, with two to four flowers per spike. If you're a beginner with ladyslippers, this is a nice, high-quality orchid to start with that will give you very rewarding flowers. Likely to bloom in 24 months or so. We include free growing instructions.

We ship USPS and we guarantee customer satisfaction on delivery.
Sorry, no shipping into sub-freezing weather.