Large Paph lowii species orchid blooming size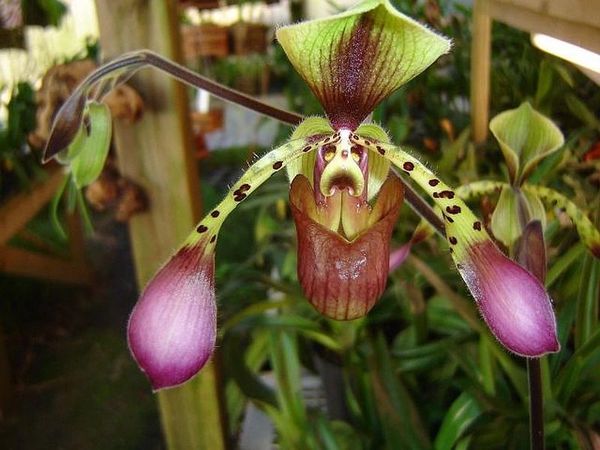 Large Paph lowii species orchid blooming size
FREE SHIPPING
We think the multifloral Paph lowii is one of the kings of the orchid world and the flowers are always among our very favorites. The blooms get oohs and ahhhs at every show.
The flowers on this orchid generally have very, very nice color and great substance. Four to seven flowers on a spike are not unusual on mature plants.
These are big, blooming size plants, with a leaf span of about 20 to 24 inches or so.  We always ship the largest.
We think you can expect flowers inside a year.
This one is Paph lowii 'Uncle Frank' x Paph lowii 'Hsinying.' Not yet awarded, but we're guessing it's only a matter of time. We have only a few of these and we always ship the largest.

Paph lowii is native to Malaysia and Borneo.
These are relatively easy growers, too. Provide medium shade to low light, try not to let it dry out completely, fertilize weakly weekly. Use distilled water now and again to wash away salts in the mix.
We include free growing instructions.
You can buy with confidence.
We guarantee customer satisfaction on delivery.
About Shipping
We ship your plants Priority Mail via the USPS.