Nodosa and kids, 3 NBS Seedlings. Lady of the Night orchid and 2 offspring, near blooming size, shipping included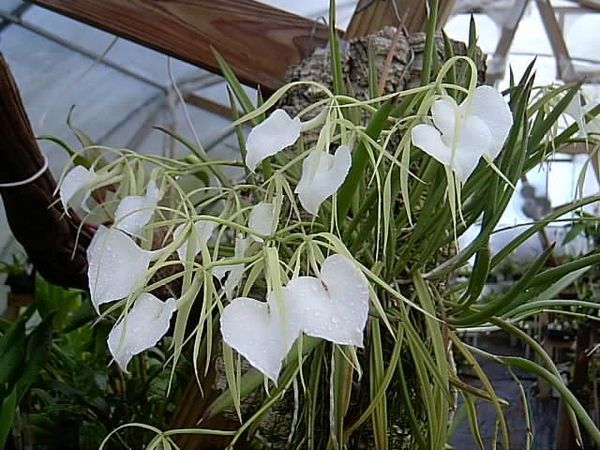 Nodosa and kids, 3 NBS Seedlings. Lady of the Night orchid and 2 offspring, near blooming size, shipping included
3 Near blooming size (one to two years) seedlings at a special price. B. nodosa, B. nodosa X L. Hamil and Bc. Hippodania ( B. nodosa X C aclandiae) See the pictures for flowers and the plants. All of these are good growers and will bloom at a a small size. You can't beat the price. These are seed crosses so there might be some variation in the flowers, but they should be pretty consistent.
Grow all of these warm and bright. Allow them to almost dry between watering and fertilize every couple of weeks with a dilute balanced fertilizer.
We ship USPS or UPS usually within 1 or 2 business days.
Please note: If you live up north we may have to delay shipping because of cold temperatures.
We  guarantee customer satisfaction on delivery.
If there's a problem, please contact us.
We'll work it out with you.
When you shop with The Orchid Gallery, you get:
The benefit of our 40 years experience with orchids
Our customer satisfaction guarantee
Our friendly customer service
The chance to ask questions and get free advice
A care sheet with almost every orchid, filled with growing tips
A quality plant, packed by professionals
A tracking number for every order