Vanda Pak Chong Blue blooming size in hanging basket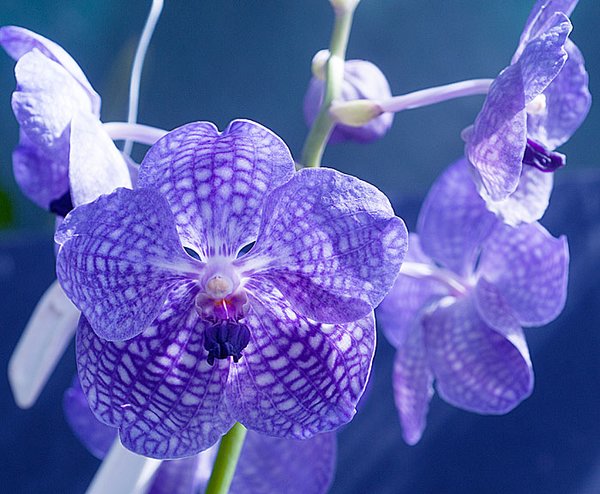 Vanda Pak Chong Blue blooming size in hanging basket
Free Shipping

Easy to grow, instructions included

Blooming size but NOT in flower now


Will produce beautiful flowers
We think the flower picture speaks for itself.
This is Vanda Pak Chong Blue. The breeding is Vanda Doctor Anek x Vanda coerulea.
The judges described one award winner this way: "Seven flowers on one inflorescence; sepals and petals white, evenly reticulated blue-violet; lip saturated blue-violet; substance firm; texture crystalline."
These orchids are in 4-inch plastic baskets with wire hangers. They have a nicely developed root system and they are blooming size, but not in flower now. Vandas can bloom two to three times a year, depending on happiness quotient.
We'll pick out a nice one for you. We always ship the largest. The plants themselves stand about 10 to 12 inches above the basket.
Very tropical, so keep these warm. They like high indirect light, but they can sunburn, so be a little careful. If you have a real winter, bring them indoors in the fall.
Be advised they are rain forest plants and they require daily watering. High humidity helps.
We'll include a free instruction sheet on how best to grow these.
We ship USPS Priority Mail and we guarantee customer satisfaction on arrival.