In Bud now. Pot. William's Drumbeat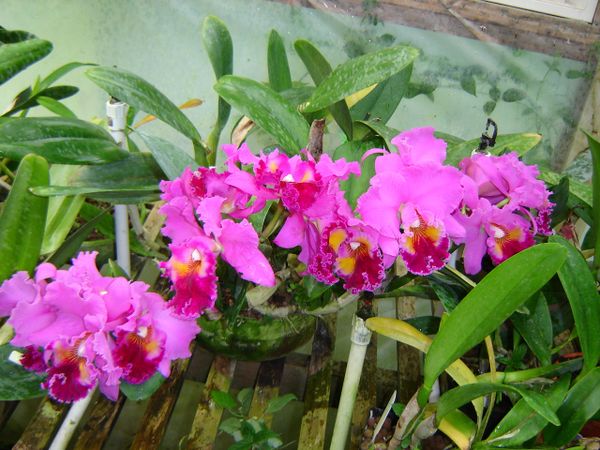 In Bud now. Pot. William's Drumbeat
These are classic Big beautiful lavender Cattleyas. They are just starting to form their buds in the sheaths and should come into bloom in 4 to 5 weeks. Grow them with fairly bright light and let them get reasonably dry between waterings. a weak balanced fertilizer every 3 weeks or so helps them grow. They prefer temps in the same range most people do, between 50 and 80.
Cold weather shipping. For you folks who live in the frigid north. 
Even with heat packs and insulation it is impossible to safely ship if your daytime temps are below freezing and your night temps head even lower. W
e may delay shipping if it's too cold where you are meaning daytime temperatures well below freezing.
We ship via USPS Priority mail or UPS.
We  guarantee customer satisfaction on delivery.
If there's a problem, please contact us before leaving feedback.
When you shop with The Orchid Gallery, you get:
The benefit of our 40 years experience with orchids
Our customer satisfaction guarantee.
Our friendly customer service.
The chance to ask questions and get free advice.
A care sheet with almost every orchid, filled with growing tips.
A quality plant, packed by professionals.
A tracking number for every order.