Previously bloomed, freshly repotted, Pcv. Key Lime 'Stars' shipping included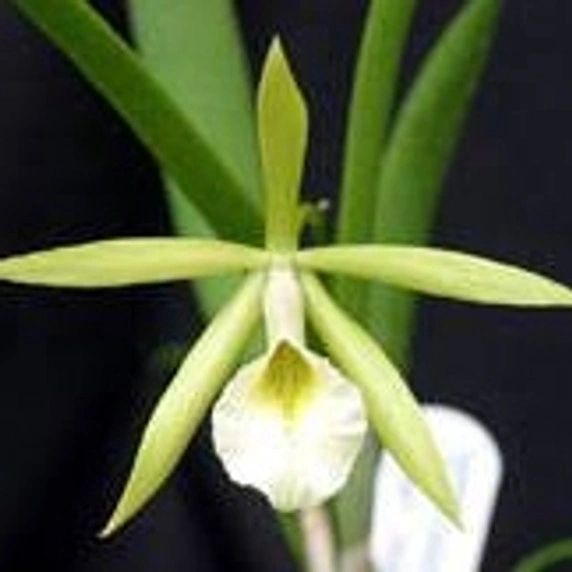 Previously bloomed, freshly repotted, Pcv. Key Lime 'Stars' shipping included
This is a marvelous little B. nodosa hybrid. It has bright green petals, a white lip and a wonderful fragrance at night. The plants stay reasonably short about 12 inches maximum so it is great for windowsill growers or folks who are short on space. These are previously bloomed mericlones 3 inch baskets. They like it warm, with light bright light and can take a little sun in the morning. Soak them and then let them become almost dry before watering again. Use a dilute balanced fertilizer every two to three weeks  These are good candidates for mounting. If happy they can bloom twice a year.
We ship USPS or UPS usually within 1 or 2 business days.
We  guarantee customer satisfaction on delivery.
If there's a problem, please contact us.
We want you happy and successful.
When you shop with The Orchid Gallery, you get:
The benefit of our 50 years experience with orchids
Our customer satisfaction guarantee.
The chance to ask questions and get free advice.
Our friendly customer service. A care sheet with almost every orchid, filled with growing tips.
A quality plant, packed by professionals.
A tracking number for every order.