Hard to find Paph malipoense species orchid, large seedling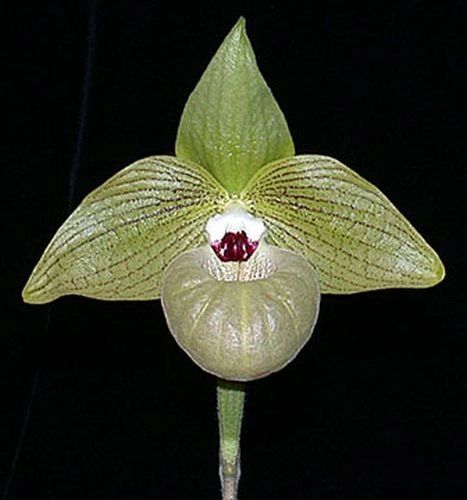 Hard to find Paph malipoense species orchid, large seedling
FREE SHIPPING

This wonderful species paph, native to China and parts of Vietnam, puts out wonderful flowers on a long, tall spike that can reach two feet high or more.
And the flowers are stunning – they have a big pouch and the green color is veined with dark burgundy to mahogany on the petals. And here's a bonus: They are delicately fragrant, smelling a little like a pine forest.
Malipoense is one of the more newly discovered parvisepalum species. Mature plants often have a leafspan of about a foot across.

These are large seedlings, in 3.5 inch pots, with a leaf span of 5 to 6 inches, but we think there's a good chance they could spike up next spring.

These are easy growers, too, Provide moderate light, keep warm, try not to let them dry out completely, fertilize weakly every two to three weeks. Use distilled water now and again to wash away salts in the mix. Repot in the spring after flowering or in the fall using a medium grade bark mix.
About Shipping
We ship your plants Priority Mail via the USPS.
When you shop with The Orchid Gallery, you get:
The benefit of our 40 years experience with orchids
Our customer satisfaction guarantee
Our friendly customer service
The chance to ask questions and get free advice
A care sheet with almost every orchid, filled with growing tips

A quality plant, packed by professionals
A tracking number for every order