Hard-to-find Paph acmodontum species orchid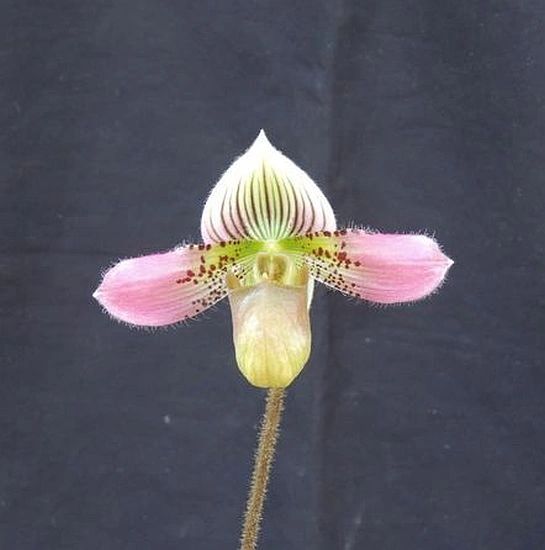 Hard-to-find Paph acmodontum species orchid
FREE Shipping

These can be very hard to find. Paph acmodontum is a somewhat rare species from the Philippines and another one of our favorites. One look at the picture of the flower tells you why -- wonderful pinks, stripes, spots, everything we love.

It's a compact, mottled-leaf warm-grower, perfect for those short on space.

These tend to be spring bloomers, and mature plants can have multiple flowers.

These are in 4 inch pots -- do not repot until the flowers come and go. Blooming size, but NOT in bud now.
 
These are easy to grow -- relatively low light, keep from drying out completely, fertilize weakly (3-3-3) every three or four weeks.

The first picture shows a typical flower; the second shot is the kind of plant you are purchasing. In bud now.

We have a bunch of these and we'll pick out a nice one for you.

 And we include free growing instructions.

The judges described one recent award winner this way: "Two flowers on two inflorescences; dorsal sepal white, flushed violet basally, with amethyst and green veins; synsepal the same; petals dark amethyst on distal half, proximal half lime green with maroon spots; pouch moss green with brownishoverlay marginally; substance firm; texture glossy."

You can buy with confidence.

We guarantee customer satisfaction on delivery.

Sorry, no shipping into areas where the daily highs are below 32 degrees.