Garden angel figurine in blue dress with basket of flowers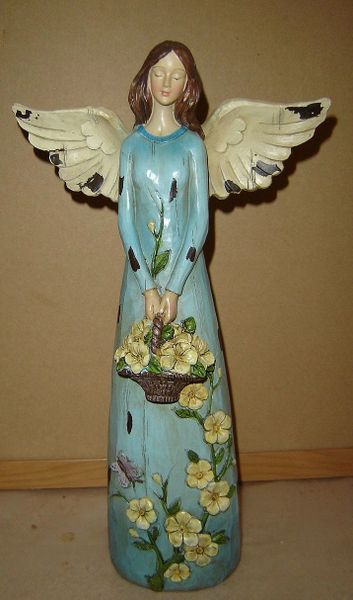 Garden angel figurine in blue dress with basket of flowers
Angel of the Garden figurine in blue dress with basket of flowers

This peaceful garden angel figurine stands about 14 inches high and looks great outside in a garden area, among your shrubs, or on the porch or out on the deck or even inside, on a shelf.

It's made of poly rosin and should last nearly forever but in all honesty it looks and feels like wood.

This one is wearing a blue dress, decorated with flowers.

The angel is holding a basket of flowers. The wings are off-white in color, tipped in black and they measure about 7.5 inches from wingtip to wingtip.

We think these are adorable and we think you'll love them too.

Ships Priority Mail, safely embedded in bubble wrap.