6 Musa basjoo cold hardy banana plugs, shipping included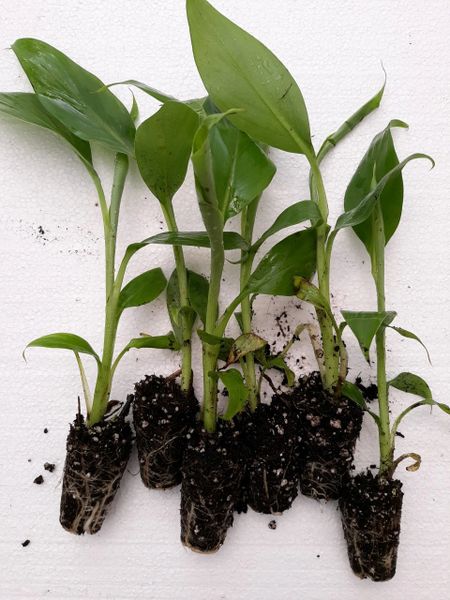 6 Musa basjoo cold hardy banana plugs, shipping included
Free Shipping

Musa basjoo is decorative and cold hardy to zone 5. They are fast growing and can reach 15 foot in 2 to 3 years. These are plugs and should be grown in a pot inside for the first year and planted. They like bright light 30% shade is good and lots of water. Fertilize regularly with a balanced fertilizer. 


We ship USPS or UPS usually within 1 or 2 business days.

We  guarantee customer satisfaction on delivery.

If there's a problem, please contact us.

We want you happy and successful.

When you shop with The Orchid Gallery, you get:

The benefit of our 50 years experience with orchids

Our customer satisfaction guarantee.

The chance to ask questions and get free advice.

Our friendly customer service. A care sheet with almost every orchid, filled with growing tips.

A quality plant, packed by professionals.




A tracking number for every order.