Large baby banana plant Musa Goldfinger, makes sweet fruit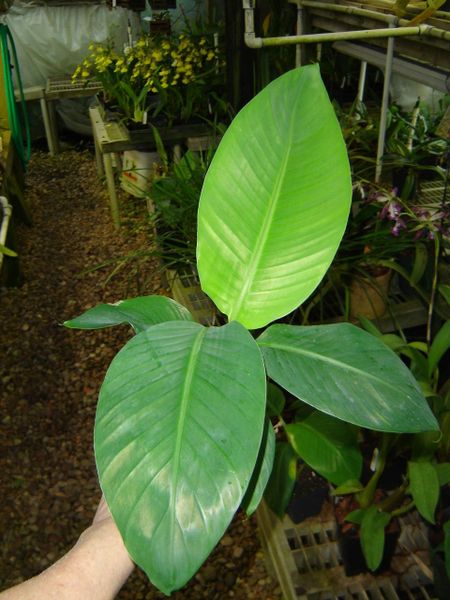 Large baby banana plant Musa Goldfinger, makes sweet fruit
Free Shipping

Easy to grow

Will produce tasty fruit


Hardy in zones 9-11

Grow your own bananas. This one is called Goldfinger, and mature plants produce loads of tasty fruit. The bananas can be 8 inches long and some folks say they have a bit of an apple flavor. Delish!
Goldfinger is a semi-dwarf, and will reach a height of 10 to 12 feet. A recent product of the banana breeding program in Honduras, this cultivar has a high wind resistance, some cold tolerance, and excellent disease resistance with a strong pseudostem and base.
These are in 4 inch pots and already the leaves are 10 to 12 inches. They are growing fast.

Can be planted in the ground in zones 9-11. Elsewhere, grow as a container plant and bring it indoors during the winter. Can be grown in full or partial sun. Try not to let it dry out. Bananas grow fast, you'll be amazed. Uses ordinary potting soil. We think you can expect fruit in the second year.
It may be eaten as a fresh fruit when ripe (it's a dessert banana) and boiled or fried when green.
You are buying one baby banana plant, like the one pictured.
We ship priority Mail. As always, we guarantee customer satisfaction on arrival.