Easy growing Wilsonara Eye Candy, in spike now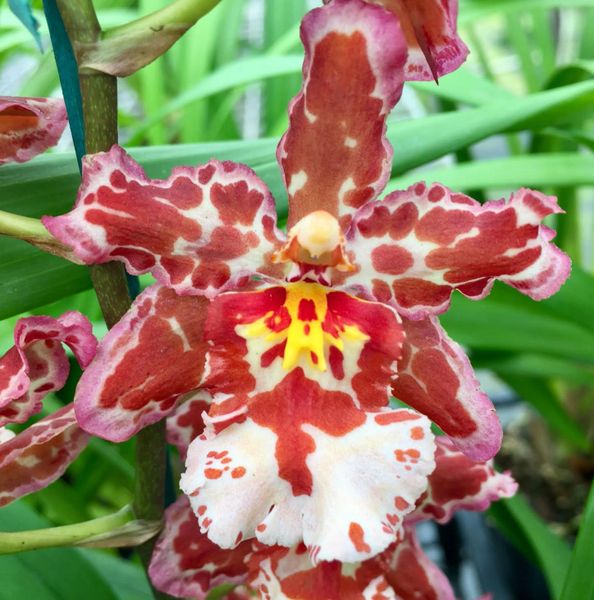 Easy growing Wilsonara Eye Candy, in spike now
FREE Shipping

Just in time for the holidays come these colorful orchids with Christmas-colored flowers.
These produce lovely blooms about an inch and a half across, and mature plants produce lots and lots of them.

The ones offered here are first-time bloomers, in spike now, in 3.5 inch pots. These are the 'Pinkie' cultivar.

The breeding is Oncostele Catatante x Oncidium Barossa Delight. These make great house plants, you don't need a greenhouse to grow these.
These are clones of one that produced exceptionally red-pink flowers. 
In spike now; expect flowers in 3 to 4 weeks.

About Shipping
We ship USPS Priority Mail or First Class Mail
We  guarantee customer satisfaction on delivery.
If there's a problem, please contact us before leaving feedback.
We'll work it out with you, up to a full refund.
When you shop with The Orchid Gallery, you get:
The benefit of our 40 years experience with orchids
Our customer satisfaction guarantee
Our friendly customer service
The chance to ask questions and get free advice
A care sheet with almost every orchid, filled with growing tips
A quality plant, packed by professionals
A tracking number for every order