Dracula lotax Blooming size miniature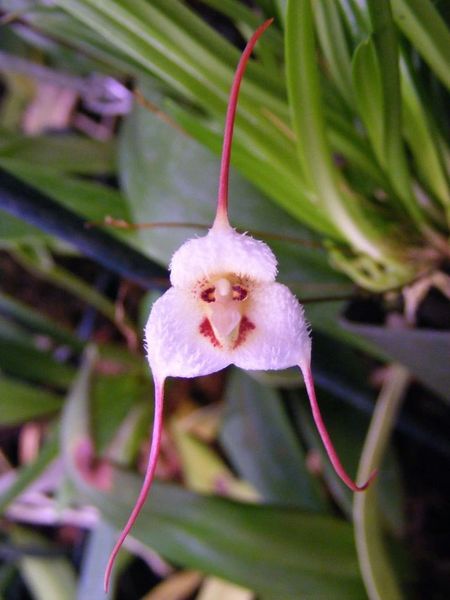 Dracula lotax Blooming size miniature
If you have an interest in Draculas, but hesitated to try them, our fuzzy friend lotax maybe perfect for you.
It is a good grower and not as temperature sensitive as many of the others.
They are miniatures with leaves about 4" tall and flower spikes a little above.
These are vigorous blooming size plants growing in 2 1/2 inch pots. They could put up spikes at any time.
A happy plant can be just covered with blooms.

Days in the 70s and nights in the 60s with good humidity will keep it happy. They prefer lower light levels much like Phals. 
We provide growing instructions with every plants. You can always write of call with questions.
We have a bunch of these and will pick out a nice one for you.
We ship via USPS Priority mail or UPS.
We  guarantee customer satisfaction on delivery.
If there's a problem, please contact us before leaving feedback.
We may delay shipping if it's too cold where you are.
Always consider adding a heat pack.
When you shop with The Orchid Gallery, you get:
The benefit of our 40 years experience with orchids
Our customer satisfaction guarantee.
Our friendly customer service.
The chance to ask questions and get free advice.
A care sheet with almost every orchid, filled with growing tips.
A quality plant, packed by professionals.
A tracking number for every order.