Dendrobium Enobi Purple 'Splash' In spike now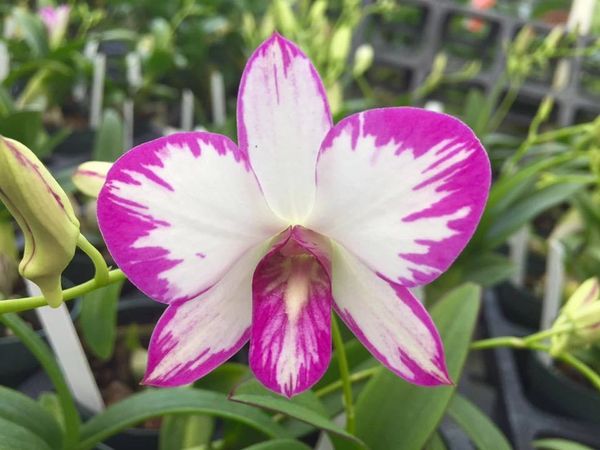 Dendrobium Enobi Purple 'Splash' In spike now
Free Shipping

Easy to grow, instructions included

Will produce beautiful flowers

Great windowsill plant

Blooming size, and in spike now.
This is one of our favorite dendrobiums. We love the flowers, and we love the fact that it's a miniature, perfect for windowsill growers or anyone with a space crunch.
The breeding here is Den. Enobi Komachi x Den. Laguna Princess.
The splash effect is just amazing. Small flowers, but stunningly beautiful.
These are mericlones, so all should have flowers like the first picture. These are blooming size in 3-inch pots but not in flower now.
These like bright indirect light. Allow to get dry or almost dry between waterings.
Dendrobiums are good beginner orchids as they can stand a little abuse. We have a bunch of these and we'll pick out a nice one for you.
You can buy with confidence.
We guarantee customer satisfaction upon delivery.