Cymbidium Spark Sprite 'Sparky' orchid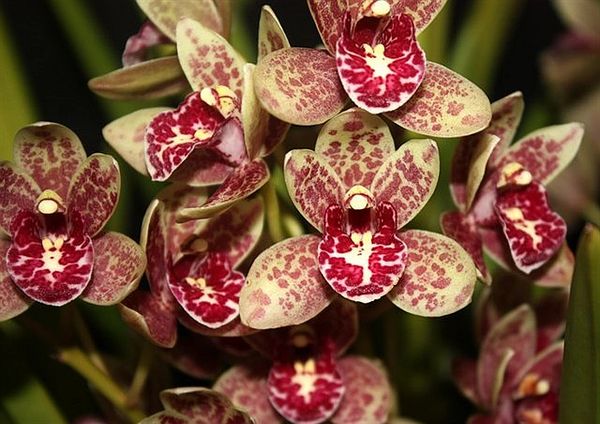 Cymbidium Spark Sprite 'Sparky' orchid
Free Shipping

Easy to grow, instructions included

Will produce beautiful flowers

Great windowsill plant - needs repotting


 Blooming size, but NOT in flower now
These easy-to-grow cymbidiums will put out lots of large, stunningly patterned flowers, with a touch of brighter yellow in the center. Strikingly different. The flowers can be up to 2 inches across and this orchid is known for having lots and lots of flowers. One award winner had more than 300 blooms.
The breeding on this mericlone is Cymbidium Sarah Jean x Cymbidium canaliculatum. Because it's a clone, all the flowers should look like the one pictured. It's relatively new, first registered in 2001.
These are blooming size plants that already stand nearly two feet high. We define near blooming size as likely to flower within the next 12 to 18 months or so if properly grown. Most have several pseudobulbs and we always ship the largest.
Freshly repotted
.

This is the 'Sparky' cultivar.
Grow these in moderately bright indirect light. Keep slightly moist. Fertilize twice a month, rather weakly. You pretty much can't go wrong.
We have a bunch of these. We'll pick out a nice one for you.
You can buy with confidence.
We guarantee customer satisfaction upon delivery.