Cymbidium Morning Dew 'Mana' orchid, near blooming size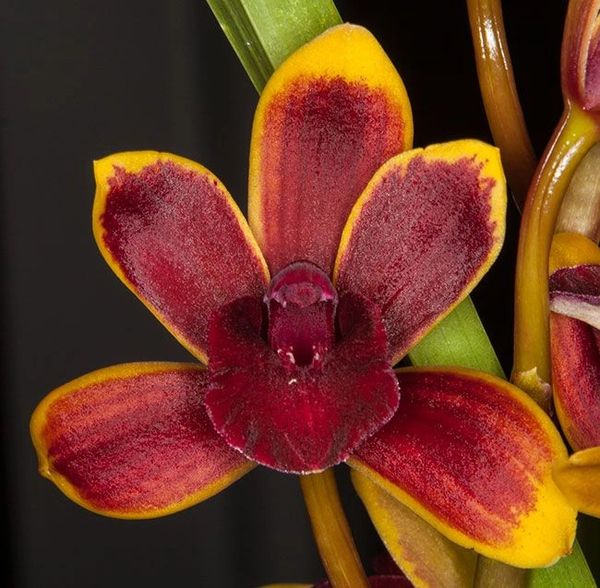 Cymbidium Morning Dew 'Mana' orchid, near blooming size
Cymbidium Morning Dew
NOT IN FLOWER now
FREE growing instructions and FREE shipping
Expect blooms in 12  to 18 months or so

This one will produce lovely brown and orange flowers with a dark red-ish brown lip - simply stunning.

These are clones of the 'Mana' cultivar. Said to be fragrant, but only at certain times of day.

The breeding is Cymbidium Ensi Canal × Cymbidium Summer Elf.    

These cymbidiums are warm tolerant, and they do not require a temperature drop in the fall in order to bloom.   

We have a bunch of these in tall, 4.5 inch pots with multiple growths and we'll pick out a nice one for you. We always ship the largest plant. Likely to flower summer/fall of 2022, but it's possible you'll see flowers this fall. No guarantees though, as orchids have a mind of their own.

You can buy with confidence.

We guarantee customer satisfaction on delivery.

FYI:
We define blooming size as likely to flower within 12 to 14 months or so if properly grown.
We define near blooming size as likely to flower within 15 to 24 months or so.
We define seedlings as likely to flower within 24 to 36 months.
In bud means you can expect to see flowers in 3 to 6 weeks or so.

About Shipping

We ship USPS Priority Mail or UPS
If there's a problem, please contact us before leaving feedback.
We'll work it out with you, up to a full refund.

Sorry, no shipping into extreme cold or heat

When you shop with The Orchid Gallery, you get:

The benefit of our 40 years experience with orchids.
Our customer satisfaction guarantee.
Our friendly customer service.
The chance to ask questions and get free advice.
A care sheet with almost every orchid, filled with growing tips.
A quality plant, packed by professionals.
A tracking number for every order.