Bratonia (Miltassia) Lavender Kiss orchid seedling, freshly repotted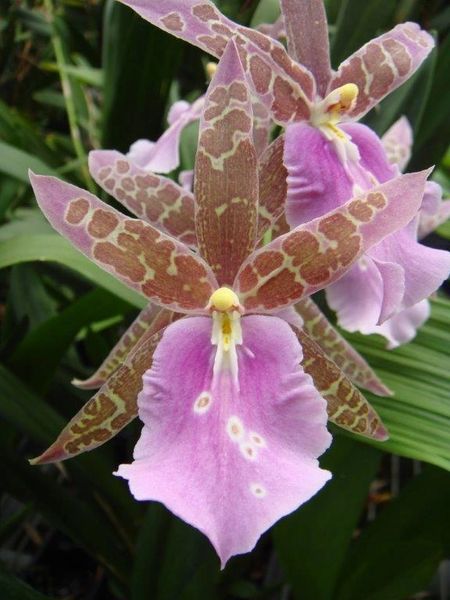 Bratonia (Miltassia) Lavender Kiss orchid seedling, freshly repotted
Free Shipping

Easy to grow, instructions included

Will produce beautiful flowers

Great windowsill plant

Large seedling, NOT in flower now
These are very nicely started and freshly repotted.
This one looks a lot like the famous Miltassia Charles M Fitch 'Izumi' AM/AOS, but it has different breeding and if anything, even nicer flowers.
The breeding is Bratonia Shelob x Bratonia Charles M. Fitch. This is a clone of the 'Lavender Taffy' cultivar, which has an 80-point AM, if you're into that sort of thing. It had 10 flowers on one spike. These are new, first registered in 2011.
These seedlings are in 3 inch pots and they are probably 18 to 24 months from first flowering, but worth the wait in our opinion. We always ship the largest.
The flowers are just stunning when they bloom.
The color is a wonderful mottled lavender/purple on the petals and sepals, with a little olive green in the background; the large lip is a stunning lavender with some spots.
They are easy to grow. Medium light and water (water twice a week, thoroughly) are best, fertilize weakly twice a month.
You can buy with confidence. We guarantee customer satisfaction on arrival.