Brassostele Tarantula orchid blooming size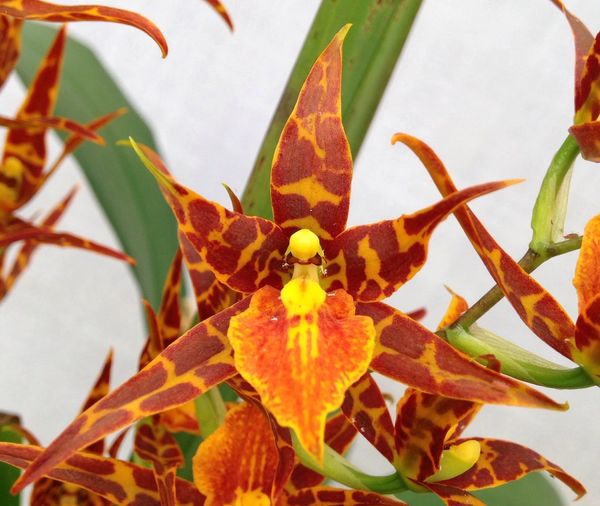 Brassostele Tarantula orchid blooming size
Sorry, no shipping into subfreezing cold.
This colorful Brassostele hybrid puts out spectacular orange and burnt orange flowers.

The breeding is Brassia aurantiaca x Brassostele Summit. These are relatively new, first registered in 2009.
The ones we have are blooming size mericlones, easy growers, in 3.5 inch pots. The orange color comes from the aurantiaca in the background. You may also see this one called Adaglossum. But who cares, they're always changing orchid names.

Expect multiple flowers on a spike.
These plants stand 14 inches high or more. They're easy to grow, too. Medium light and water are best, fertilize weakly twice a month.
We have a bunch of these and we'll pick out a nice one for you. Repot after the flowers have come and gone, but not before.
FYI, these are something of a cool grower.

About Shipping
We ship USPS Priority Mail

We  guarantee customer satisfaction on delivery.
If there's a problem, please contact us before leaving feedback.
We'll work it out with you, up to a full refund.
When you shop with The Orchid Gallery, you get:
The benefit of our 40 years experience with orchids
Our customer satisfaction guarantee
Our friendly customer service
The chance to ask questions and get free advice
A care sheet with almost every orchid, filled with growing tips
A quality plant, packed by professionals
A tracking number for every order