Blooming size, Paph. Lady Isabel. One of my all time favorites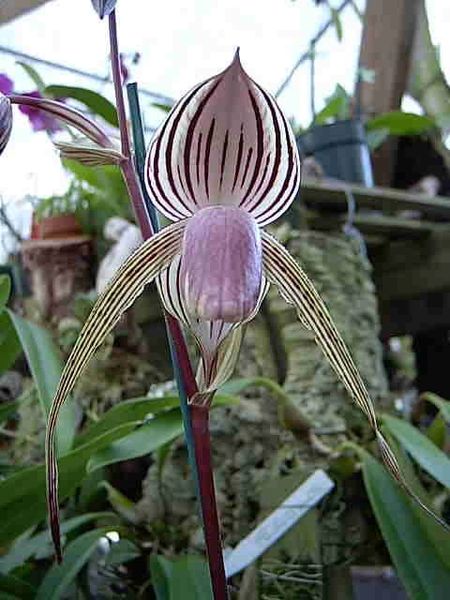 Blooming size, Paph. Lady Isabel. One of my all time favorites
Paph. Lady Isabel, rothschildianum X stonei, is one of my all time favorite slippers. It can carry anywhere from 3 to 6 large flowers on spike. They grow well and are reliable bloomers, unlike some other roths. hybrids. A large plant with 4 or 5 spikes puts on an incredible display. They usually bloom in the early spring so you should have flowers next spring. These are hard to find and well worth the wait.
We ship USPS or UPS usually within 1 or 2 business days.
We  guarantee customer satisfaction on delivery.
If there's a problem, please contact us.
We want you happy and successful.
When you shop with The Orchid Gallery, you get:
The benefit of our 50 years experience with orchids
Our customer satisfaction guarantee.
Our friendly customer service.
The chance to ask questions and get free advice.
A care sheet with almost every orchid, filled with growing tips.
A quality plant, packed by professionals.
A tracking number for every order.