Blooming size, Bulbophyllum masdevallianum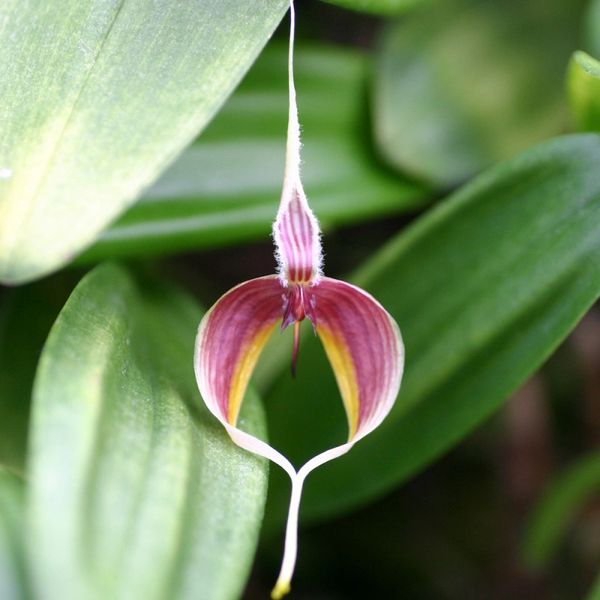 Blooming size, Bulbophyllum masdevallianum
This is for the folks who like unusual plants. Bulbo. masdevallianum is a warm grower that prefers intermediate to low light levels and a good bit of water. While the 4" flowers are fairly short lived they make up for it by blooming a lot.
Grow these like you would a Phal. Except you might want to mount these because they have long rambling rhizomes and it is hard to keep them confined to a pot.
In cold weather it is wise to buy a heat pack.
We may delay shipping if it's too cold where you are. Meaning daytime temperatures below freezing.
We ship via USPS Priority mail or UPS.
We  guarantee customer satisfaction on delivery.
If there's a problem, please contact us before leaving feedback.
When you shop with The Orchid Gallery, you get:
The benefit of our 40 years experience with orchids
Our customer satisfaction guarantee.
Our friendly customer service.
The chance to ask questions and get free advice.
A care sheet with almost every orchid, filled with growing tips.
A quality plant, packed by professionals.
A tracking number for every order.