In Spike Now! Beallara Marfitch 'Howard's Dream'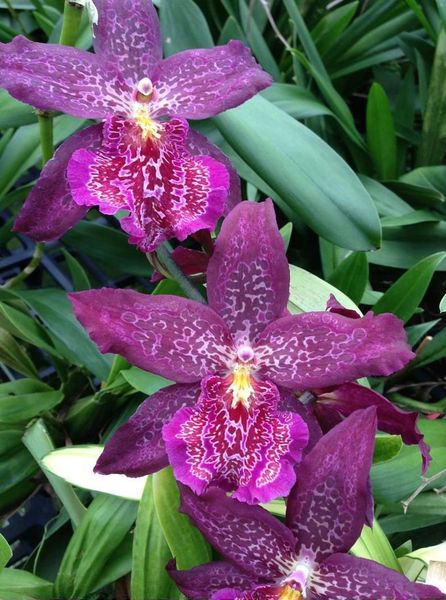 In Spike Now! Beallara Marfitch 'Howard's Dream'
Free Shipping

Easy to grow, instructions included

Will produce beautiful flowers

Great windowsill plant

In spike now



This one is a clone of an award winning orchid that produces spectacular flowers. The common name is Beallara, but it's also called Aliceara.
The breeding is Mtssa. Charles M. Fitch x Onc. Fremar. But forget all that orchid-speak and just enjoy the flowers when it blooms.
In spike now. Expect flowers in 2 to 3 weeks.

The flowers can be four inches or more across, and there can be 7 to dozen or more on a single stem. The color is a stunning lavender / purple, with a yellow center and a little cream marbling. We have seen some grown up specimens with a dozen or more spikes all at once. Spectacular!
These are in 4-inch pots. Big plants, 18 inches high or more.
They are easy to grow, too. Good beginner plant. Medium light and water are best, fertilize weakly twice a month. We have a bunch of these and we always ship the largest first. You can buy with confidence. And we include free growing instructions.
About Shipping
We ship USPS Priority Mail or UPS
We  guarantee customer satisfaction on delivery.
If there's a problem, please contact us before leaving feedback.
We'll work it out with you, up to a full refund.
When you shop with The Orchid Gallery, you get:
The benefit of our 40 years experience with orchids
Our customer satisfaction guarantee
Our friendly customer service
The chance to ask questions and get free advice
A care sheet with almost every orchid, filled with growing tips
A quality plant, packed by professionals
A tracking number for every order