Beallara Marfitch 'Howard's Dream' orchid in spike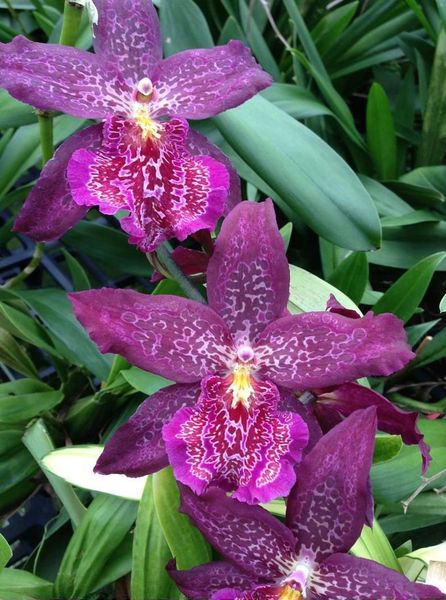 Beallara Marfitch 'Howard's Dream' orchid in spike
Free Shipping

Easy to grow, instructions included

Will produce beautiful flowers

Great windowsill plant

In spike now

This one is a clone of an award winning orchid that produces spectacular flowers. The common name is Beallara, but it's also called Aliceara.
The breeding is Mtssa. Charles M. Fitch x Onc. Fremar. But forget all that orchid-speak and just enjoy the flowers when it blooms.
In spike now.

The flowers can be three to four inches across, and there can be 7 to 8 or more on a single stem. The color is a stunning lavender / purple, with spots everywhere and a little yellow in the center. Mature plants can have 6 to 8 flowers per bloom spike and we have seen some grown up specimens with a dozen or more spikes all at once. Spectacular!
These are in 3.5-inch pots. Big plants, 15 inches high or more.
They are easy to grow, too. Medium light and water are best, fertilize weakly twice a month. We have a bunch of these and we'll pick out a nice one for you. You can buy with confidence. We guarantee safe arrival via USPS Priority Mail. And we include free growing instructions.