Beallara Big Shot 'Hilo Sparkle' orchid in spike now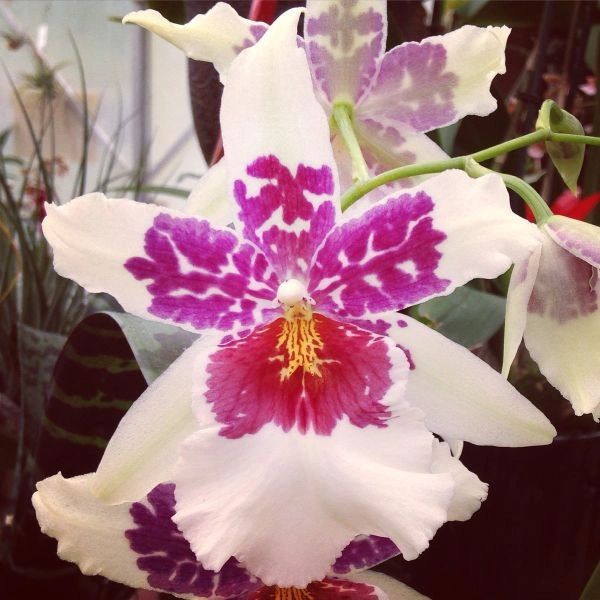 Beallara Big Shot 'Hilo Sparkle' orchid in spike now
FREE shipping

These are in spike now and they are very cool, if we do say so ourselves.
Beallara Big Shot is Aliceara Tahoma Glacier x Miltoniopsis Maui Titan. It's a bit of a cool grower, but don't let that put you off.
These are clones of the 'Hilo Sparkle' cultivar, and the flowers should look like the one pictured.
It's a relatively new hybrid, registered in 2006. The taxonomists now call it a Schunkeara, but who cares, they're always changing orchid names. Just relax and enjoy the flowers. Multiple blooms on a stem, some measuring 1.5 to 2 inches across.

Big plants, several pseudobulbs and did we say they are in spike now? Repot after the flowers come and go. You can expect blooms in three  to five weeks.

About Shipping
We ship USPS Priority Mail or First Class Mail
We  guarantee customer satisfaction on delivery
We'll work it out with you, up to a full refund.
We may delay shipping if it's too cold where you are
When you shop with The Orchid Gallery, you get:
The benefit of our 40 years experience with orchids
Our customer satisfaction guarantee
Our friendly customer service
The chance to ask questions and get free advice
A care sheet with almost every orchid, filled with growing tips
A quality plant, packed by professionals
A tracking number for every order