Bc. Binosa 'Key Lime' orchid in bud first bloom seedling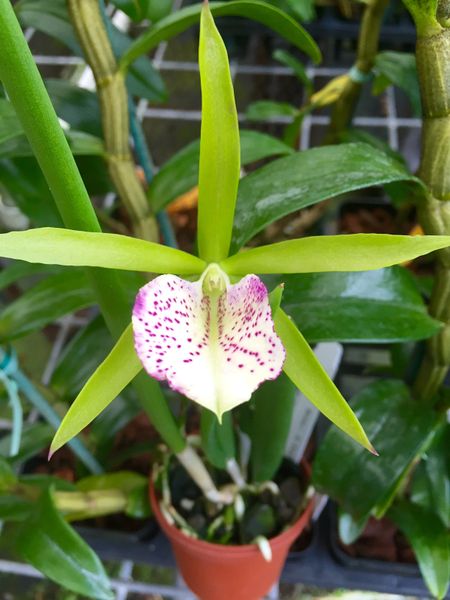 Bc. Binosa 'Key Lime' orchid in bud first bloom seedling
The 'Key Lime' cultivar of this orchid is one of the nicest around, and these are mericlones of one of the better ones.
The breeding is Brassavola nodosa x Cattleya bicolor. Like its nodosa parent, this primary hybrid has a lovely fragrance, but only at night, NOT during the day.
These are first-bloom seedlings in 3-inch pots, in spike now. Please wait to repot or mount until after the flowers come and go.
Like the nodosa, these have a similar growth habit and do very well mounted. Water more frequently if mounted.
Mature plants can have lots of flowers on multiple spikes. One award winner had 33 flowers.

About Shipping
When you shop with The Orchid Gallery, you get:

A tracking number for every order
A quality plant, packed by professionals
A care sheet with almost every orchid, filled with growing tips
The chance to ask questions and get free advice
Our friendly customer service
Our customer satisfaction guarantee
The benefit of our 40 years experience with orchids
We  guarantee customer satisfaction on delivery
We ship USPS